The
Sony Xperia acro S
is a rugged dual-core droid with an IP57 certification, but how tough is its battery? It has a capacity of 1910mAh, which is certainly not bad for a phone with a 4.3″ screen.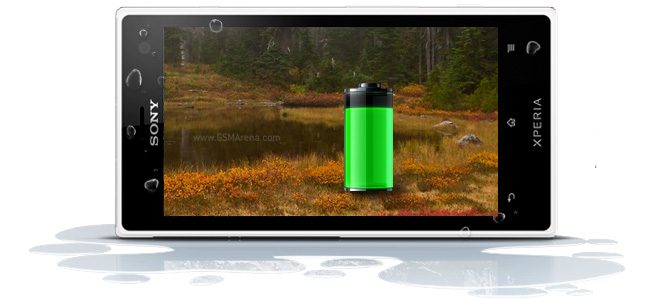 With the extra durability the acro S offers, you might be tempted to take it outside the safe confines of the city and go hiking in the woods. Will the battery last you long enough to call for help if anything goes wrong?
Well, we measured the talk time at 7 hours and 9 minutes, which exactly matches the official specs. It's not the best result we've seen, but it does better than most of its Xperia siblings.
Talk time
Motorola RAZR MAXX (ICS)

21:18

HTC Evo 4G LTE (LTE)

7:21

Samsung Galaxy S Blaze 4G

7:14

Sony Xperia acro S

7:09

Samsung Rugby Smart I847

7:09

Sony Ericsson Xperia Pro

6:57

Pantech Burst

4:46
Web browsing is not something you're likely to do in the forest, but the 5 hours and 16 minutes achieved by the Sony Xperia acro S are a pretty decent result nonetheless. We have seen better though – the Xperia ion LTE did a little better with the same battery and chipset and bigger screen.
Web browsing
Motorola RAZR MAXX (ICS)

9:12

Meizu MX 4-core

5:19

Samsung I9300 Galaxy S III

5:17

Sony Xperia acro S

5:16

HTC Rezound

5:16

HTC Rhyme

5:08

Samsung Galaxy Nexus

3:01
Watching a scary movie while you're alone in a tent somewhere is probably not a good idea, but you'll only manage to get through the first four Friday the 13th movies anyway. The Sony Xperia acro S lasted 5 hours and 38 minutes, which puts it near the bottom end of our charts.
Video playback
Motorola RAZR MAXX (ICS)

16:35

HTC One X

5:45

Sony Ericsson Xperia Pro

5:44

Sony Xperia acro S

5:38

Pantech Burst

5:38

Meizu MX

5:27

Nokia Lumia 710

3:27
In the end, the Sony Xperia acro S lasts just over 36 hours before you'd need to charge it. This is if you do an hour of calls on a 3G network, watch video for an hour and then browse the web for another hour every 24 hours.
Comment by
Batterybay.net
- Xell Telecom:
Although the performance of Sony Xperia Acro S is not as good as Motorola Razr Maxx, its cool appearance and interface design still attract most of Sony fan to give their continual support on Sony. Advise to Sony fans that using this set of mobile to get a spare battery and get the battery replace when it is running low. The battery will soon be available on Batterybay.net and all of you can get it at a reasonable price with ultra high quality.